Swargashram is a tranquil haven located in Rishikesh, Uttarakhand, India. Rishikesh is known as the "Yoga Capital of the World" and is nestled in the foothills of the Himalayas. Swargashram is a popular destination for those seeking to experience the spiritual and cultural heritage of India. It is a place where people come to seek inner peace, enlightenment, and to connect with the divine.
Swargashram has many ashrams, temples, yoga centers, and meditation centers that offer a range of spiritual practices and teachings. It is a place where one can immerse themselves in the teachings of ancient Indian wisdom and spirituality. Many renowned saints and spiritual leaders have lived and taught in Swargashram, including Swami Sivananda, Swami Rama, and Maharishi Mahesh Yogi.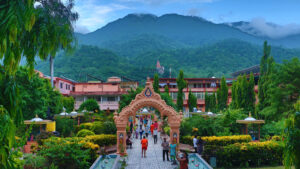 One of the most popular ashrams in Swargashram is Parmarth Niketan. It was founded in 1942 by Swami Shukdevanandji Maharaj and is considered one of the largest and most renowned spiritual institutions in India. Parmarth Niketan offers yoga and meditation classes, as well as Ayurvedic treatments, Vedic chanting, and spiritual discourses. It is also famous for its Ganga Aarti, a daily ritual of offering prayers and lighting lamps on the banks of the Ganges River.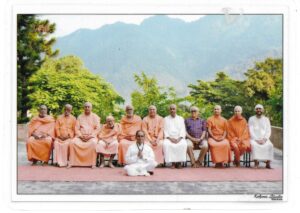 Another notable ashram in Swargashram is Sivananda Ashram. It was founded in 1936 by Swami Sivananda, a renowned spiritual leader and founder of the Divine Life Society. Sivananda Ashram offers a variety of yoga and meditation courses, as well as classes on Vedanta philosophy and Sanskrit. The ashram also has a hospital that provides Ayurvedic treatments and therapies.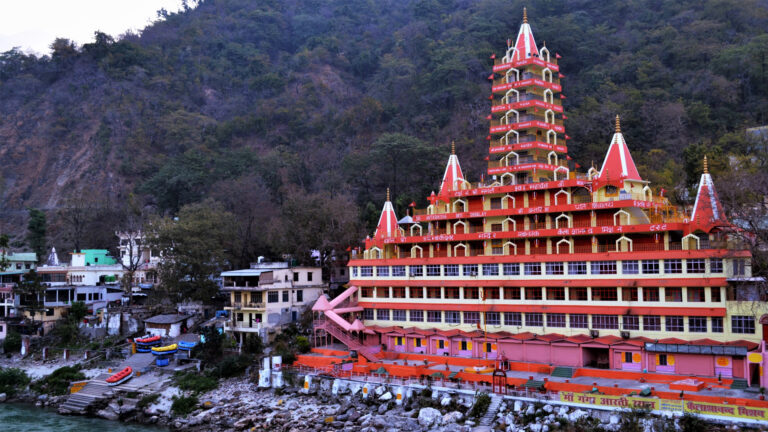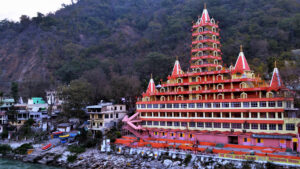 Swargashram is also home to several temples, including the Shri Trimbakeshwar Temple, which is dedicated to Lord Shiva. The temple is famous for its intricate carvings and sculptures, and its location on the banks of the Ganges River makes it a popular destination for pilgrims. Another popular temple in Swargashram is the Neelkanth Mahadev Temple, which is located at the confluence of the Pankaja and Madhumati rivers. The temple is dedicated to Lord Shiva and is said to be the place where he consumed the poison that turned his throat blue.
In addition to its ashrams and temples, Swargashram is also known for its natural beauty. The Ganges River flows through the heart of Swargashram, and the surrounding hills provide a stunning backdrop. The area is also home to a variety of wildlife, including monkeys, deer, and many species of birds.
Swargashram is a place of pilgrimage for people from all over the world. It offers a unique blend of spirituality, culture, and natural beauty that is hard to find anywhere else. It is a place where one can escape from the hustle and bustle of modern life and reconnect with oneself and the divine.
In conclusion, Swargashram is a must-visit destination for anyone seeking a deeper understanding of spirituality and the ancient wisdom of India. Its ashrams, temples, and natural beauty provide a peaceful and serene environment that is perfect for meditation, introspection, and self-discovery. Whether you are a seasoned spiritual seeker or simply looking for a place to relax and unwind, Swargashram is the perfect destination.