Amidst Rishikesh's ancient embrace, souls entwine in yoga's grace,
Where Ganges' whispers echo still, serenity found in every space.
If you're a yoga enthusiast and have a wanderlust soul, pack up your yoga mat and prepare for an enlightening journey to Rishikesh, India – the Yoga Capital of the World.
Situated at the picturesque foothills of the mighty Himalayas and nestled along the banks of the sacred Ganges River, Rishikesh holds a special, magnetic charm for those who seek inner peace, calm, and spiritual growth.
The Significance of Yoga
Yoga, a combination of physical, mental, and spiritual practices, originated thousands of years ago in ancient India.
It has the power to unify the mind, body, and soul, bringing you into a state of harmonious equilibrium.
Yoga not only helps to strengthen the body and increase flexibility but also aids in mental clarity, focus, and overall well-being. In short, yoga is a holistic approach to achieving physical, mental, and spiritual balance.
The Unique Yogic Culture of Rishikesh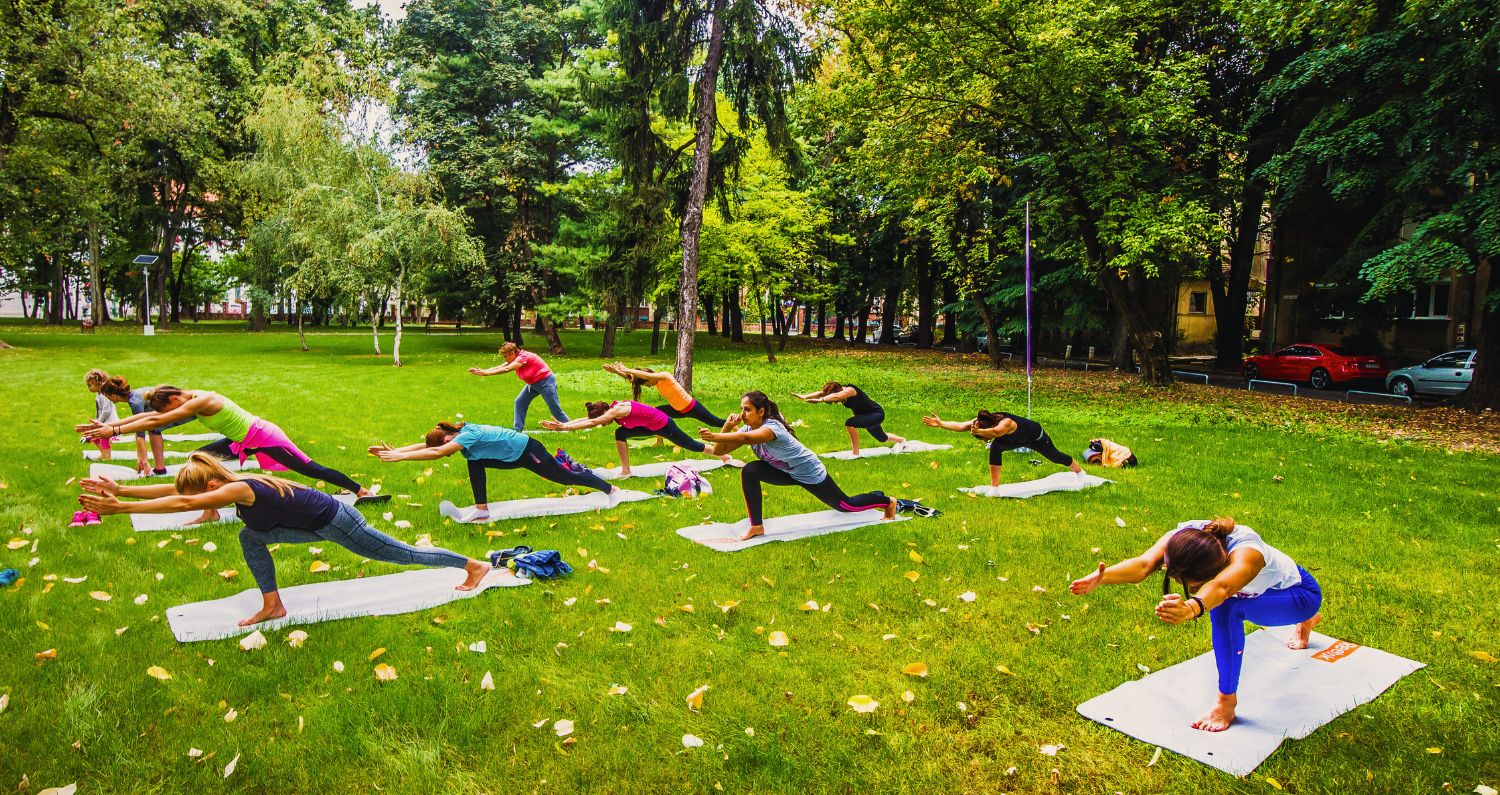 Yoga in Rishikesh boasts a distinctive yogic atmosphere that permeates the entire town with an aura of spiritual energy.
Walking through the narrow alleys adorned with colorful murals and vibrant prayer flags, one cannot help but be captivated by the sound of temple bells and enchanting mantras resonating along the streets.
The town embraces a simple, unhurried lifestyle, which is perfect for those seeking solace and seeking to deepen their yoga practice.
Among the many yoga ashrams and schools in Rishikesh, a few of the most reputed ones include:
Parmarth Niketan Ashram: One of the largest ashrams in Rishikesh, offering a wide range of yoga courses, meditation sessions, and wellness treatments. Don't miss their world-famous evening Ganga Aarti, a must-see for visitors.
Sivananda Ashram: Established by the esteemed Swami Sivananda, this ashram offers various residential courses on yoga, meditation, and spiritual studies. A perfect place for disciplined yoga training.
Satori Yoga School: Nestled in the Himalayan foothills of Rishikesh, the Satori Yoga School offers transformative yoga and meditation retreats, inviting seekers to deepen their practice and explore new spiritual dimensions.
Rishikesh Yogpeeth: A well-established yoga school offering intensive courses for beginners and advanced practitioners alike, as well as teacher training programs accredited by Yoga Alliance.
Serene Nature and the Ganges: A Perfect Yoga Ambiance
Yoga practice transcends to new heights when experienced in the midst of pristine nature. Rishikesh offers an abundance of tranquil spots, ideal for outdoor yoga sessions and meditation retreats.
Imagine yourself surrounded by lush greenery, the pure and crisp mountain air, and the soothing sound of the flowing Ganges as you indulge in a rejuvenating yoga practice, connecting with nature on a spiritual level.
Insider Tips and Recommendations
To make the most out of your yoga retreat in Rishikesh, here are a few essential tips and recommendations to consider:
– For an authentic taste of local culture, stay in an ashram instead of a hotel. This allows you to immerse yourself in a community of like-minded individuals, participate in communal activities, and practice yoga more extensively.
– Visit the iconic "Laxman Jhula"(Laxman suspension bridge) and the ancient "Trayambakeshwar Temple" nearby to get a glimpse into local spirituality and history.
Indulge in sumptuous sattvic (pure vegetarian) food cooked in the ashrams.
Take a dip in the holy Ganges to cleanse yourself spiritually and mentally.
Have an open mind; allow yoga and meditation to work their magic on you, without expectations.
Be sure to practice mindfulness throughout your stay – be aware of your actions and keep a positive attitude!
Transform Your Life with Satori Yoga School
Satori Yoga School is the perfect place to embark on your yoga journey.
Our experienced teachers ensure that each session is tailored specifically for you, helping you to disconnect from your daily life and give yourself space to relax and reconnect.
Not only will our instructors guide you through every step, they will also provide you with useful tips and advice to help you improve your practice.
What's more, Satori Yoga School offers several holistic activities that can help transform your life in a positive and powerful way.
From ayurvedic massages to sound healing sessions, we offer the perfect combination of physical and spiritual activities for deeper self-knowledge and personal growth.
So come join us at Satori Yoga School and experience an unforgettable journey of transformation. We look forward to welcoming you!
Practicing Yoga Responsibly
Before embarking on your yoga journey, it's important to practice responsibly and maintain the highest level of safety for yourself and others.
Our instructors are certified professionals who are knowledgeable and experienced in safeguarding your health and well-being.
At Satori Yoga School, we strive to provide an environment that is safe and respectful for everyone.
We encourage students to be aware of their limitations and practice at their own pace, while also listening carefully to the instructions provided by our instructors.
So whether you are a beginner or an advanced practitioner, we invite you to take your yoga practice seriously and commit yourself to a journey of transformation that is safe, enjoyable, and rewarding.
Embrace Your True Nature
Satori Yoga School is designed to help you connect with your true nature and create meaningful changes in your life. We offer a variety of classes such as Hatha Yoga, Vinyasa Yoga, and Kundalini Yoga that will help you unlock the power of your body and mind.
Our instructors are dedicated to helping you discover the benefits of yoga through meaningful classes that focus on breathwork, postures, and meditation.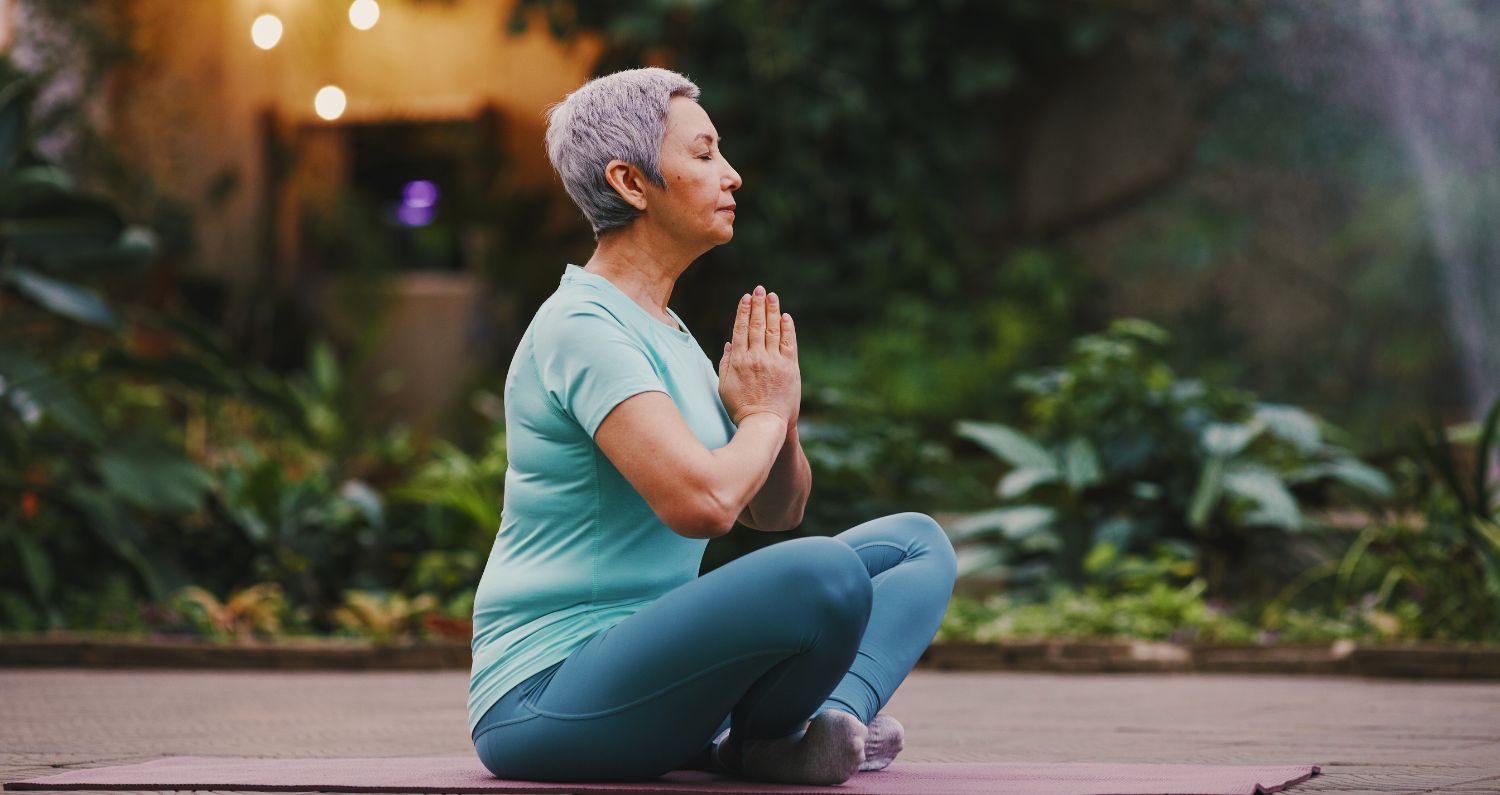 We also provide a range of online courses for those who cannot join us in person. With our virtual classes, you can deepen your practice from the comfort of your own home.
Satori Yoga School is a place for everyone. No matter who you are or where you come from, all are welcome in this oasis of peace and transformation.
So why not take the time to explore your true nature with us?  We are here to help you along the way.
Namaste! 🙏🏽✨
Our Commitment To Your Safety
At Satori Yoga School, we understand that safety is paramount. Our classes are designed to be respectful and mindful of your individual needs and capabilities, so you can feel comfortable exploring the practice without putting yourself at risk.
We take great care to give our pupils a safe and secure environment.
All of our instructors are certified and have years of experience teaching yoga.
We also provide a variety of props to make sure that you can practice comfortably, whatever your level.
Whether it's your first time on the mat or you've been practicing for years, we respect you as an individual and strive to ensure that all students feel welcome, comfortable, and safe.
Come learn about the magic of yoga with us!
🧘🏼‍♂️✨
Our Values
At Satori Yoga School, we believe in creating an inclusive environment that encourages exploration and growth.
We recognize that each person is unique with their own set of capabilities and needs, so we strive to make sure that all students feel respected and welcome regardless of their background or experience level.
Our instructors are experienced professionals who have a deep understanding of yoga philosophy, as well as the proper practice of postures and breathing techniques.
They will guide you on your journey with compassionate instruction that nurtures your progress and helps you to reach new heights in your practice.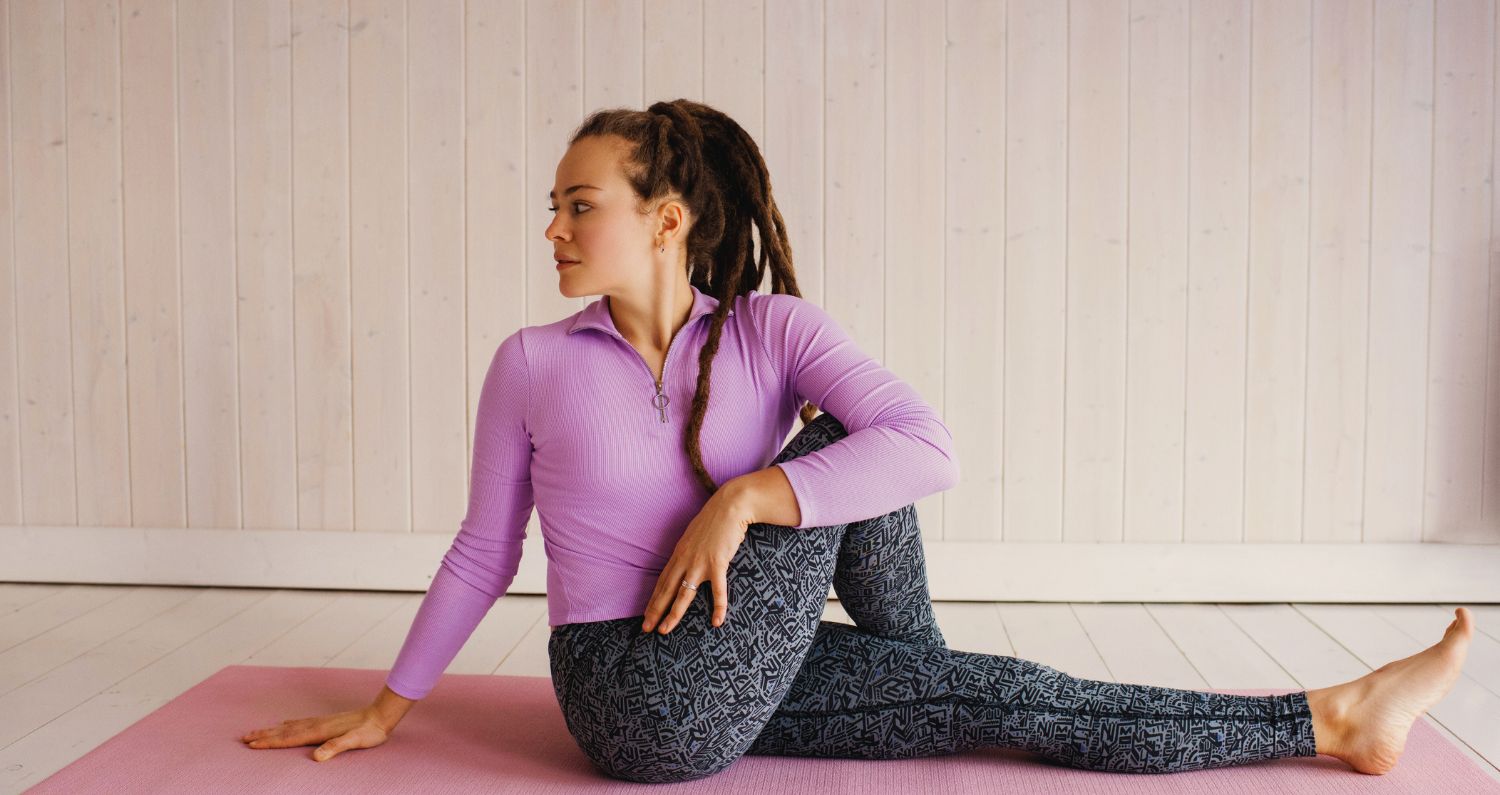 At Satori Yoga School, we are passionate about helping people unlock the potential of yoga and discover a new sense of well-being.
Our classes and workshops provide an opportunity to explore yoga's many benefits – from physical fitness to mental clarity.
You are welcome to go on this journey with us!
🧘🏽‍♀️✨
Our Promise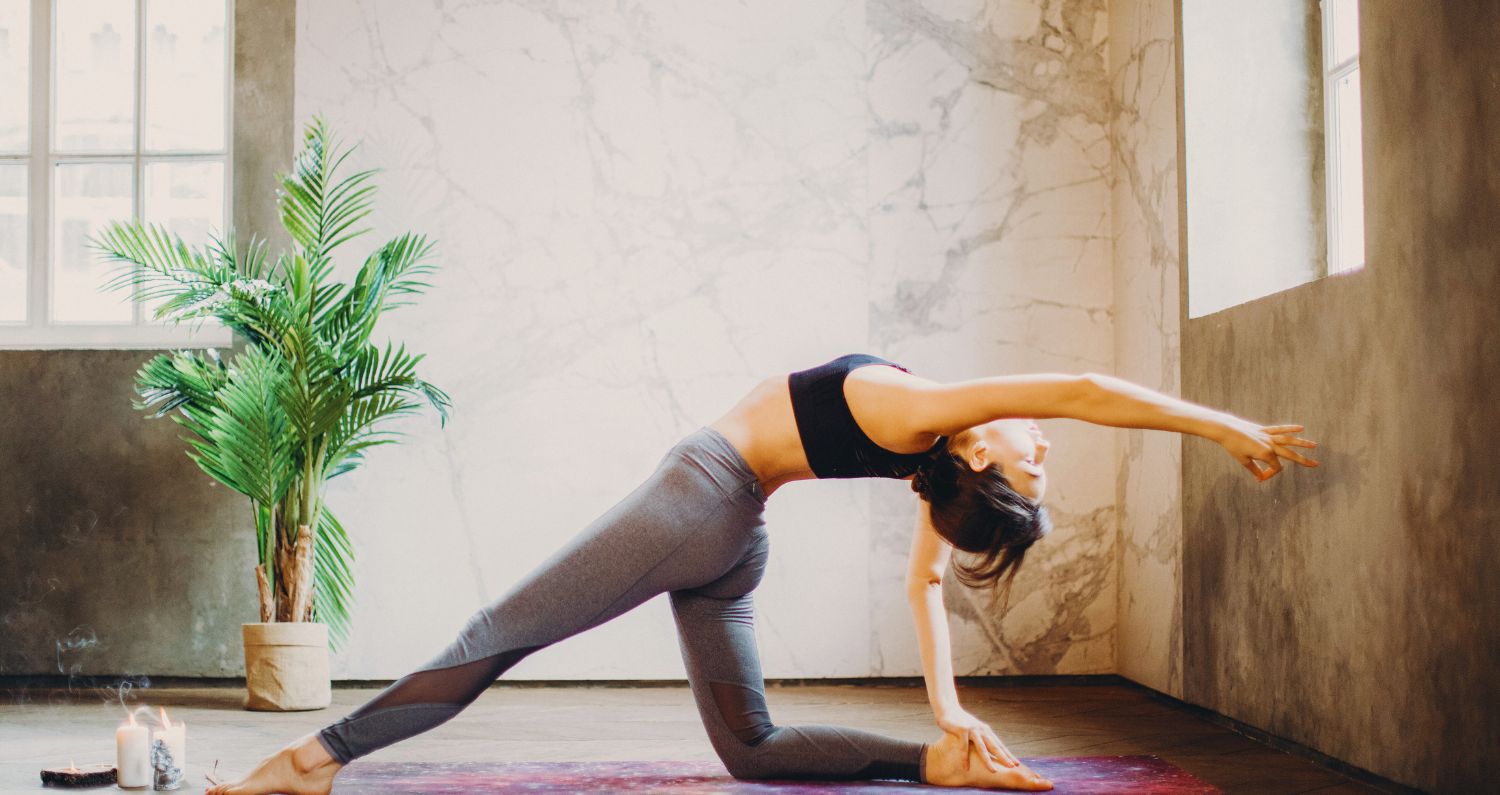 At Satori Yoga School, we promise to provide an inviting space where everyone is welcome.
We believe in creating a safe and secure environment for our students as we guide them on their journey of growth and transformation.
We also provide quality instruction to ensure that all students have the tools they need to practice safely and effectively.
Our commitment is to make sure everyone feels respected, supported, and encouraged on their yoga journey.
We are here to help you reach your personal goals and discover how yoga can change your life for the better.
So if you're looking for a place to deepen your practice or just find some inner peace and tranquility, come join us at Satori Yoga School! 🧘🏽‍♂️✨
Events and Workshops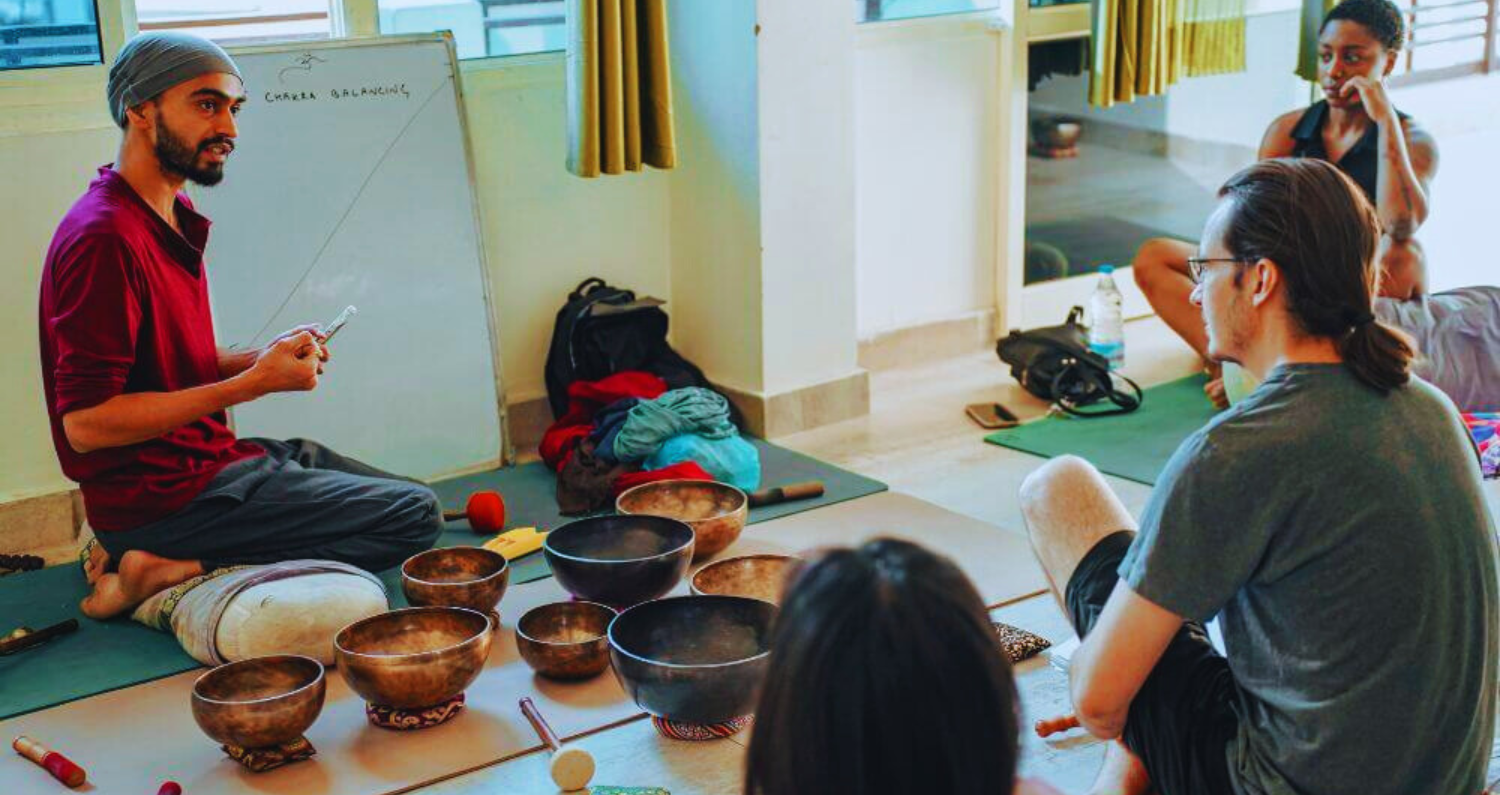 At Satori Yoga School, we also offer special events and workshops to help you further your practice.
Our instructors will provide guidance in various areas such as alignment and posture, breathing techniques, meditation, and pranayama (breath control).
We also offer specialized classes designed for different levels and interests.
No matter what your experience level, we invite you to join us and take part in our events and workshops.
Whether you're a beginner or an experienced student, Satori Yoga School will provide the tools and support needed to grow your practice in a safe and supportive environment. 🤸🏽‍♂️✨
Community Involvement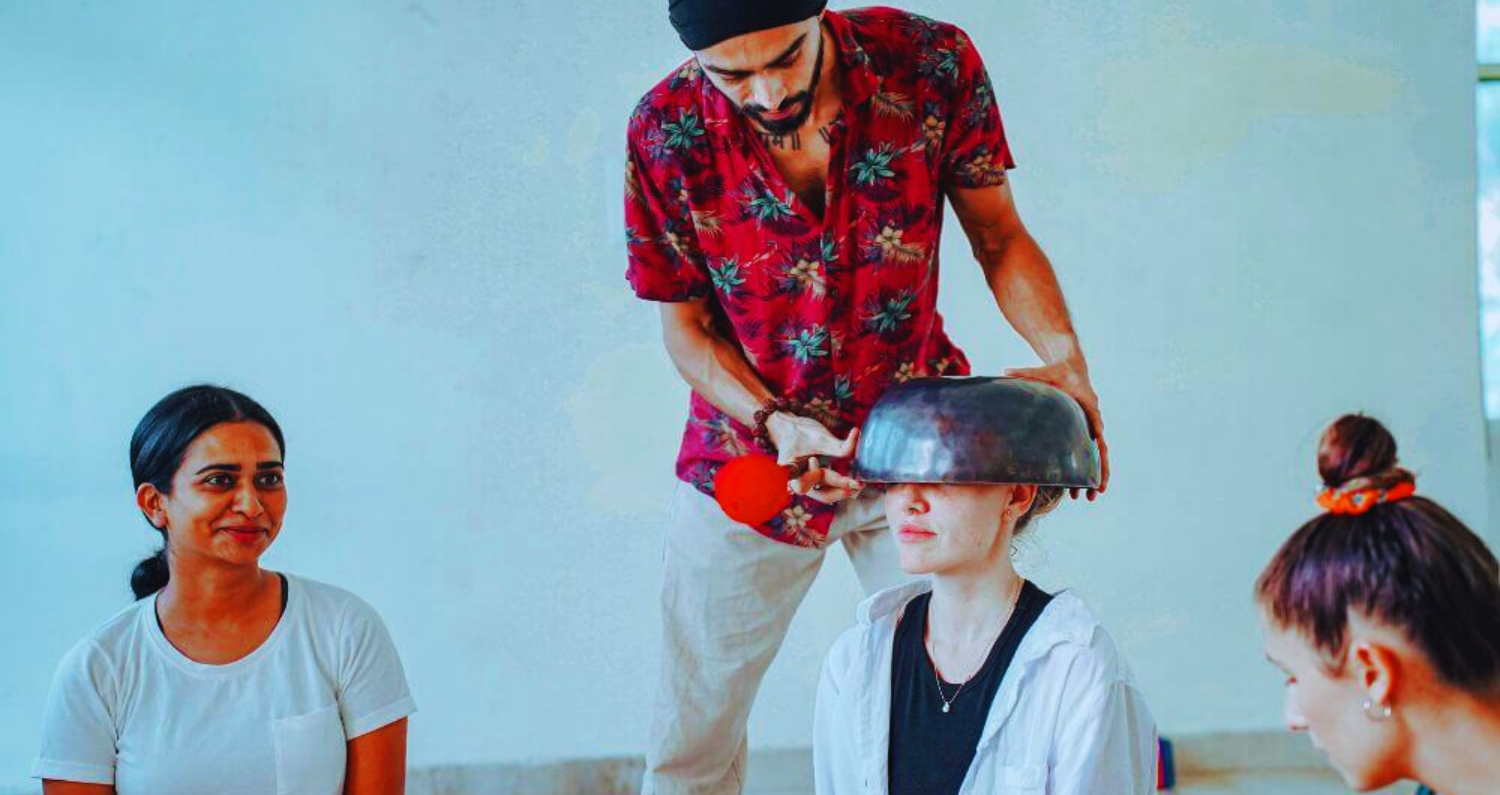 We are also deeply committed to giving back to our community. That's why we regularly run educational programs and initiatives that promote yoga in our local area.
From classes for children to seniors, we strive to make yoga accessible and affordable for everyone. We also offer scholarships and discounts for families in need.
FAQS about Yoga in Rishikesh
Q: What type of yoga is offered in Rishikesh?
A: At Satori Yoga School, we offer a variety of classes that include traditional Hatha and Ashtanga as well as more modern styles like Acroyoga, Vinyasa Flow, and Yin. We also have special events such as retreats and workshops to further deepen your practice.
Q: Who teaches the classes?
A: Our instructors are all certified and experienced yoga teachers, committed to sharing their knowledge with students in a safe and supportive environment.
Q: What's the best way to get started?
A: We recommend starting with our Beginners course which will introduce you to basic poses, breathing techniques, and meditation. From there you can choose to attend classes or workshops based on your individual interests and level.
Q: What should I wear for class?
A: We recommend wearing comfortable clothing such as yoga pants or leggings with a tank top or loose-fitting t-shirt. You will also need a yoga mat as well as any props you may require, such as blocks or straps.
Q: Is there a studio fee?
A: Yes, we have an affordable monthly membership that includes access to all our classes and workshops. We also offer discounted rates for seniors and students.
We invite you to come to experience the serenity of Satori Yoga School and discover the power of yoga for yourself! Our friendly instructors are here to support you on your journey, so join us today and be a part of our growing yoga community. Namaste!
Q: How can I volunteer or get involved?
A: We love working with dedicated volunteers who want to help make yoga accessible to everyone! We offer a variety of ways to get involved, from teaching classes to helping at events or workshops. Please get in touch with us for more information on how you can join the Satori Yoga School team.
Q: What other services do you offer?
A: In addition to our regular classes and workshops, we also offer private yoga sessions and one-on-one instruction. We also host special events such as retreats and workshops featuring some of the top instructors in the field. Be sure to check out our website for upcoming events!
Q: Is there a way I can get discounts?
A: Yes, we offer several ways to save money on our classes and services. We have monthly membership plans with discounted rates, and we offer seasonal discounts on our workshops and private sessions. Plus, don't forget to follow us on social media for exclusive deals and offers!
Q: Does Satori Yoga School have a dress code?
A: We ask that all students come dressed modestly in comfortable clothing such as yoga pants or leggings with a tank top or loose-fitting shirt. Shoes are not allowed in the yoga studio, so please bring a pair of clean socks for your practice.
We also offer a selection of Satori Yoga School apparel and accessories such as tanks, t-shirts, hats, and more! Stop by our store to check out our latest styles.
Q: Do I need my own equipment?
A: We provide all the necessary equipment and props for our classes. However, if you have your own mat, block, or strap that you would like to use during class, feel free to bring it with you.
Q: Is there a place to store my belongings?
A: Yes, we offer secure lockers in our studio where you can store your belongings during class. Please remember to bring a lock with you if you plan on using the locker rooms.
We hope this answered all of your questions and that you are looking forward to joining us at Satori Yoga School! We look forward to seeing you in our classes soon. Namaste!
Q: Do you offer any special programs or workshops?
A: Yes, we have a wide variety of programs and workshops designed to meet the needs of all levels of yoga practitioners. Whether you are just starting out or looking to deepen your practice, our team of experienced instructors can help you reach your goals. We also offer retreats that combine yoga with mindfulness practices such as meditation and pranayama breathing.
Stay connected with us on social media for the latest updates and announcements about upcoming events! We look forward to seeing you soon. Namaste!